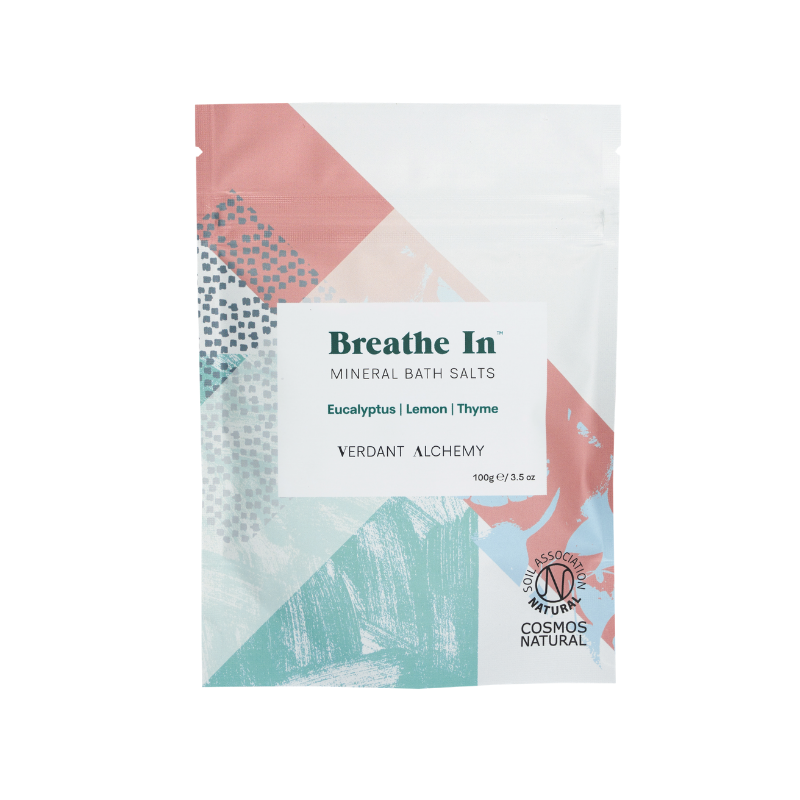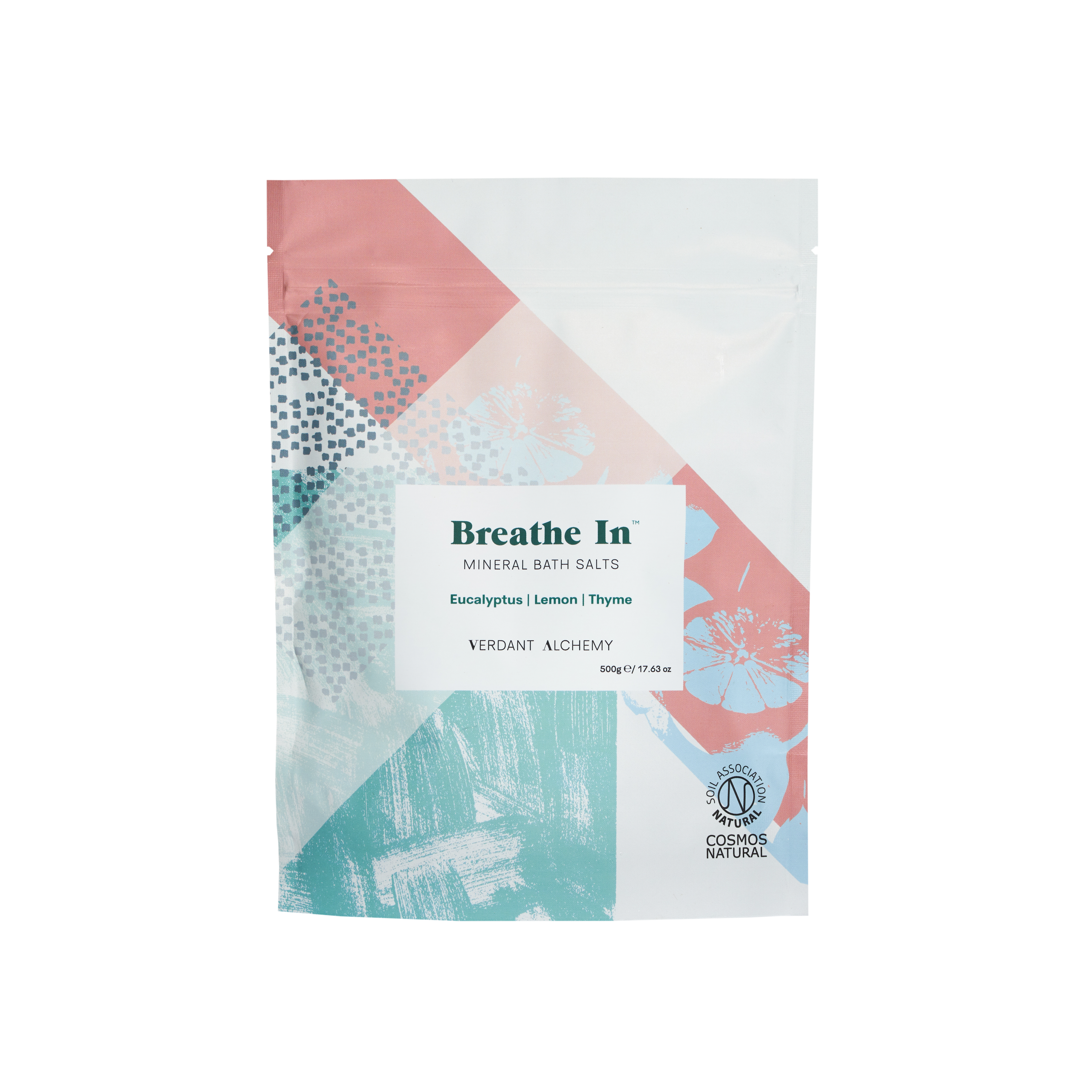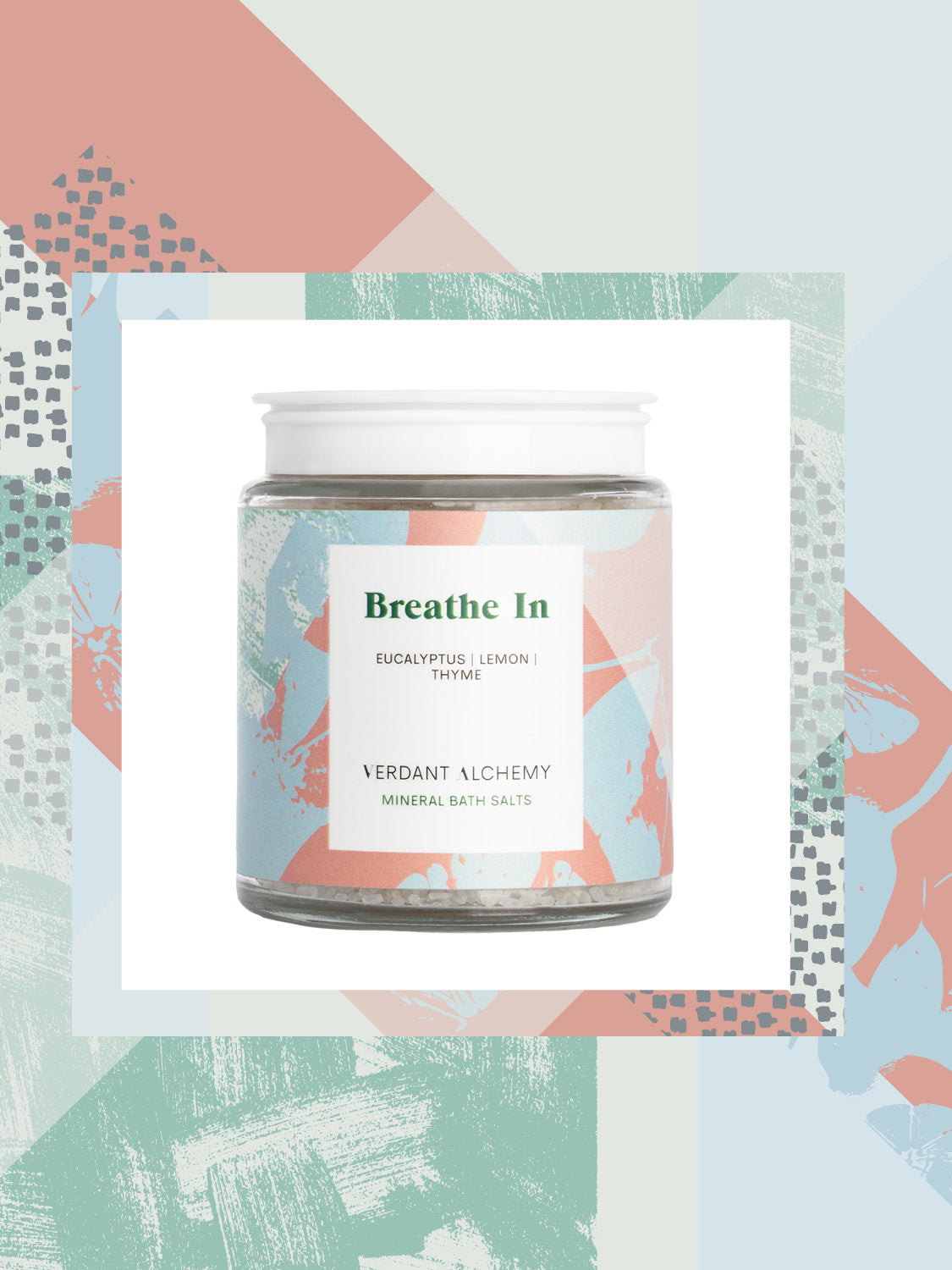 Description
More Information
FAQ
Purpose: Powerful decongestant | Well-being booster
Great for: Blocked up | Under the weather
Notes: Eucalyptus | Citrus | Herbs
Take a deep breath and unwind. Our carefully selected eucalyptus, lemon & bergamot oils will soothe airways and free the mind. We've paired these with an aromatic and woody backdrop of thyme and cedarwood. With a blend of powerful antioxidants, vitamin C and anti-microbial properties that harness the power of nature to boost your well-being. Full of minerals that will relax and rejuvenate the body – Ideal for when you are feeling under the weather.
Soaking in mineral salts has therapeutic benefits to help boost natural well-being. Lemon essential oils are packed with vitamin C, antioxidants, and antimicrobial properties. Thyme oil has natural anti-bacterial and anti-inflammatory properties. Concentrations of Iron & Zinc in Dead Sea salt facilitate carrying oxygen in the blood, boosting wellness and speeding up recovery.
Verdant Alchemy is a bath care brand that focuses on clean effective ingredients and natural goodness. In a nutshell we do not conduct any animal testing, we test on friends and family. We are also Paraben, phthalates and mineral oil free. We do not use synthetic fragrance or colours, all our products are fragranced with 100% essential oils.


Are your products natural and vegan?

Yes, all our products are natural origin and vegan.

How organic are your ingredients?

We only ever use a combination of natural and organic ingredients. We source our ingredients from certified suppliers where we know the supply chain is sound and there is no chance of contamination with GM or animal processes or ingredients. When we use organic it will be very clearly stated.

Please note that our bath salts are not organic because some of the salts are harvested naturally.

Are your products pregnancy safe?

Not suitable for those who are pregnancy or breastfeeding. Verdant Alchemy is rooted in aromatherapy and as a result all of our products have a high concentration of essential oils.

Where are Verdant Alchemy products made?

Each product is handmade in small batches and packaged in South London.

Are the products tested on animals?

Never. Only friends and family (lucky them).

What is the shelf life of the products?

Shelf life varies for each product and is specified on our product pages. Our products are water free and because of that we don't need to use any preservatives. Currently our bath products have a shelf life of 30 months, however, use within 6 months of opening.

How long will it take for delivery?

We process orders 1-3 business days of being received.

- Standard FREE delivery -- 3-5 days Royal Mail- not tracked.
- There are paid tracked options. Please use the drop down menu to see options

We are still a very small & new business there may be delays but we will get on it as soon as we can.

Where do you ship from?

We ship from London, UK.
Full Ingredients
Magnesium sulfate (Epsom salt), Maris sal (Dead Sea salt), Kaolin (White clay), Eucalyptus globulus leaf oil (Eucalyptus oil), Citrus limon peel oil (Lemon oil), Thymus vulgaris leaf oil (Thyme oil), Citrus bergamia peel oil expressed (Bergamot oil), Prunus armeniaca kernel oil (Apricot kernel oil), Cedrus atlantica bark oil (Cedarwood oil), Triticum vulgare germ oil (Wheat germ oil)

Epsom Salt, Dead Sea Salts & Kaolin clay. Discover more here.

Eucalyptus | An anti-inflammatory and decongestant oil that is cooling and refreshing. It helps relieve stress and muscle ache whilst soothing the respiratory system.

Lemon | A citrus scent and natural energiser, it's incredibly cleansing and helps improve mood.

Thyme | An immune-boosting oil that has a green herbal note that lifts energy and relieves stress.

Bergamot | A grounding citrus scent that creates feelings of relaxation and calm, helping relax mind and body.

Apricot Kernel Oil | Rich in Linoleic Acid (Omega 6) and Oleic Acid (Omega 9), the oil is lightweight and hydrating.

Wheat Germ Oil | We use this natural plant oil as our source of Vitamin E.
How To Use
Set the scene
Light some candles, play your favourite tunes and add a few handfuls of therapeutic salts to the bath. More salts will result in a more potent and therapeutic bath.
Relax
Let the salts dissolve for a few minutes to release the therapeutic oils. Inhale, relax and enjoy. Drink plenty of water before and after to prevent dehydration.
Care instructions
Store in a sealed and dry place out of direct sunlight to avoid clumping. Re-use or recycle glass jar. Do not use if pregnant as the product includes a high concentration of essential oils.

Discontinue use if irritation occurs.
About us
Meet our founder Vivien
Meet our founder Vivien Leung. Explore how natural mineral rich bathing and clean products changed the way she lives her life and how it helped her manage modern issues such as stress and chronic pain.
Hand crafted in London
An extraordinarily amount of effort goes into sourcing our ingredients and hand making our products. We handcraft all of our bath salts and bath oils by hand in our London workshop, where we then hand label and then pack all our products to our customers. Our process ensures optimum freshness and the highest of quality when it arrives to you.
Certified COSMOS Natural
Our mineral bath salts are certified COSMOS natural by the Soil Association. The certification means we adhere to the highest standards, from ensuring our products are derived from natural origin sources or COSMOS approved ingredients to annual inspections of our ingredient supply chain and what cleaning products we use in production. 
why the press loves breathe in
"Unwind with this powerful, nutrient-rich mineral bath. The uplifting eucalyptus, lemon & bergamot oils will soothe airways and free the mind."
"Nothing soothes and makes you feel more relaxed like a bath does. These salts will help to clear your airways with eucalyptus, lemon and bergamot. The salts also help to relax muscles if you've got any aches or pains."
"These are the sort of scent that will be like splashing your face with ice water on a hot day, or jumping into the shower after a day all over London on the tube in summer. I imagine they would work wonders for a cold in winter too."
Wonderful bath salts
I so enjoy having a bath with these amazing bath salts. I feel calm and relaxed after using them
Quality
Fabulous products unfortunately not used yet as bought for presents
Have not used them yet.
Have not used them yet. Sorry
Relaxing salts
Great salts for a relaxing bath
Great product! In love!
Love the scent! Natural and a bit peps at the same time. Great for relaxing and feel good!
I prefer the pot packaging: easier for storing.